Dark Crystal - LIMITED EDITION!
SOLD - SOLD - SOLD - SOLD - SOLD - SOLD!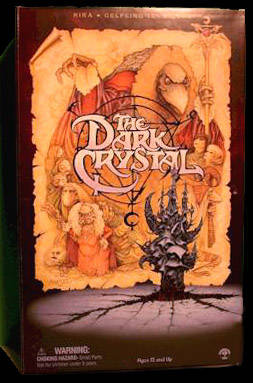 Film Clip from the Movie - German Lobby Card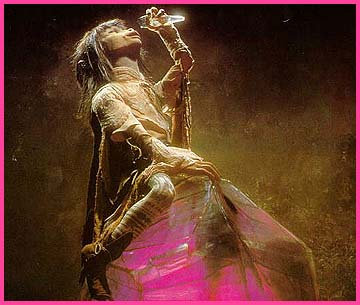 Photo of ACTUAL DOLLS - 12" Tall - LE 7,500 - Sold by Set only
Each figure comes with a nice display stand, and has the characters name on it. Kira comes with her little animal sidekick, Fizzgig. He's well sculpted, and his wild hair is well done with fake fur. Fizzgig is not articulated, however he stands quite well on his four little feet! Jen comes with his flute, which plays a key role in the film, and the crystal shard (which he must return to it's rightful place). Both have excellent articulation however at the wrist and ankles there is some loss of articulation in order to have the characters sculpted correctly. Both character dolls have rooted hair: Jen's is a golden blonde, while Kira's is a mixture of black and blue.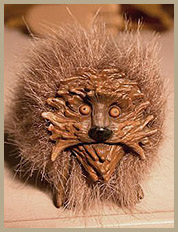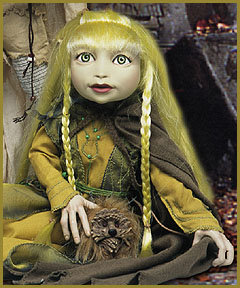 ARTIST and SCULPTOR
Portrait sculpted by Mat Falls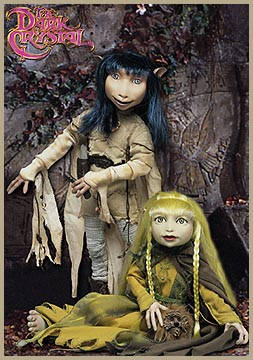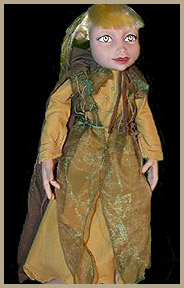 Henson's first fully-animatronic feature film The Dark Crystal is a classic tale of good, embodied by the peaceful "Mystics," and evil, represented by the oppressive "Skeksis. "The film's central characters are Jen and Kira, the last two living "Gelflings. "Together, they must replace the Crystal's missing shard in order to restore harmony to their world, a land of enchanted flora and fauna. Jim Henson and Frank Oz directed The Dark Crystal (1982), which was based on the drawings of Brian Froud...
sold! - SOLD - sold!
USA PURCHASE ONLY (Out of USA please E-mail for shipping costs and method)
instant payment button


CLICK HERE TO SEE BRIDE OF FRANKENSTEIN SET!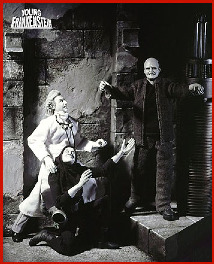 CLICK HERE TO SEE YOUNG FRANKENSTEIN SET!
to send us E-Mail!