Emma & her Mirror!

Richard Simmons-Collection of the Masters!
sale pending

Cynthia Malbon Artistry!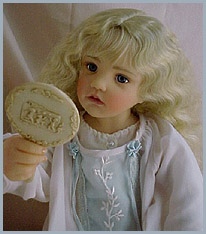 DOTY Nominee!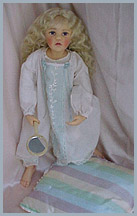 This sale is for Emma, and includes her mirror AND also her matching pillow!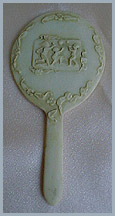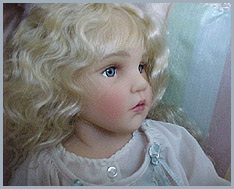 Emma's feet are beautifully sculpted and she is hand painted and is so luminous she looks almost like a one of a kind!!
Released 2001, she has only been removed from the box for initial inspection.
ALL PHOTOS COPYRIGHT MANN GALLERY. ANY UNAUTHORIZED USAGE WILL REQUIRE PAYMENT OF A FEE!
SOLD SOLD SOLD
Certificate of Authenticity also included.
She is approx. 13 inches tall.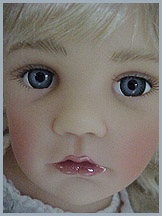 In luminous lifelike translucent resin.
Handpainted, she wears a beautifully crafted, sheer double dress with trim and embroidery.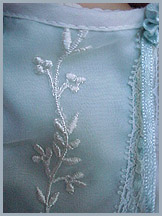 Emma also has beautiful, light blonde wavy hair!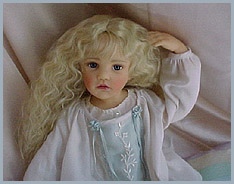 New from gallery stock.
She will be shipped by UPS from Boston, MA 02116 and is approximately 6 pounds shipping weight BEFORE packing so a total of about 8 pounds.. SELLER to pay SHIPPING AND INSURANCE!

Visit our mixed media figurative sculpture gallery


Don't settle for anything less than the best... and you find the best at Mann Gallery! No closeouts, leftovers, old display stock, or collector owned dolls! No food odors, pet odors or smokers fumes either...only NRFB Mints!