Fashion Shoes and Panties
Shoes and More!
The suede group!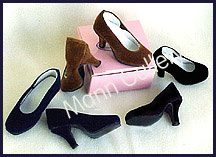 Patent group - The one on the far right is missing (beige or opalescent)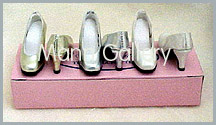 These are the other shoes available. You may choose one pair to replace the missing one and any one of the others may be purchased at $4.50 a pair (or $13.50 a set) and I can ship all in the same package priority mail for $3.50.
these are the end of the shoes I will be selling. I have some I kept for myself but not the opal/beige. They either were used for a photo shoot and misplaced or stolen!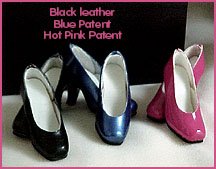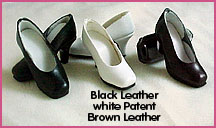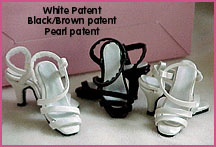 All shoes are either imitation leather or "patent" leather but in the "patent" group the black shoes are a shiny leather and not patent. closeup of sandle.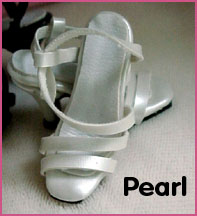 A different group of Suede shoes available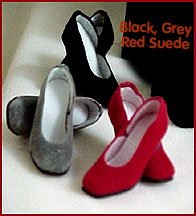 These are the panties, some are more like "control" LOL and all have a back seam for "contour" LOL... They come in the silver box and there are 6 pair for $15.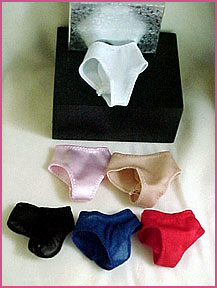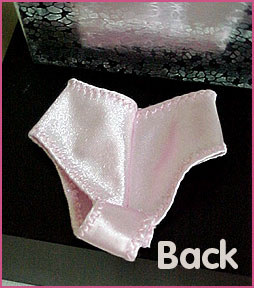 Do

Form to send us E-Mail!