Page 15
Teen Queen!

Robert Tonner Debutante Kate - Full Poseable Porcelain

Robert Tonner's work can also be found in the Museum of Decorative Arts at the Louvre in Paris!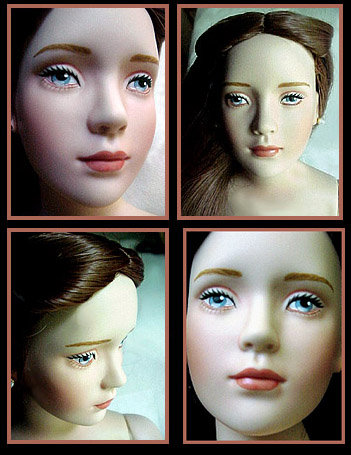 His works also have been featured on: CNN, Entertainment Tonight and in British Vogue and People Magazine. Gowns designed for Miss America 2003 as well and many, many more celebrities.
SOLD OUT - SOLD OUT
all photographs property of Mann Gallery.
Beautiful young Kate in her coming out dress!! "Linda Quinceañera"! This doll was made by The Family Company and designed by Robert Tonner.
She is 16" tall and is full-body porcelain, jointed at her neck, shoulders and hips, making her very poseable.
Her ball gown was also designed by Tonner, (former head designer for Bill Blass!) made of voluminous ivory satin, with intricately detailed bodice of sequins and hand beading. Beneath her gown a tulle petticoat.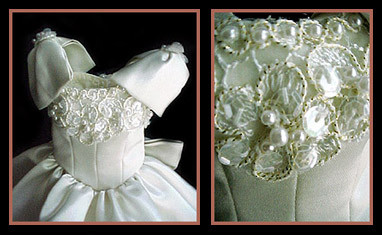 Original Retail: $200 SALE PRICED AT $125.00
SOLD OUT - SOLD OUT

To salelist thumbnails
Do

Form to send us E-Mail!